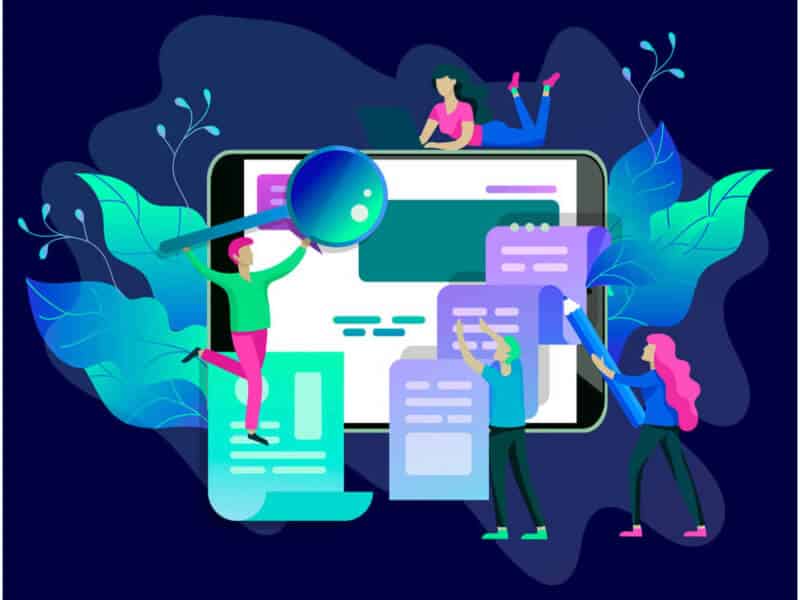 San Antonio Web Design
Think about how much time and care business owners put into creating the ideal storefront that will draw customers in. While a stunning physical storefront was once the best way to attract customers, things have changed. These days, we're living in a digital age.
Now, your website is the face of your company online. A well-designed website is one of the best ways to connect with modern customers. Most business owners don't know where to start when it comes to designing their websites, though. Rather than struggle through the process yourself, turn to the experts in San Antonio Web Design, Texas Web Design.
Why Should You Care About Web Design?
For many business owners, web design is something of an afterthought. They just throw together a website quickly and hope that it will do the job. That's a terrible waste.
When web design is done right, it can make a huge difference for your business. Here are three key reasons why it's worth investing in excellent web design.
1. Build Trust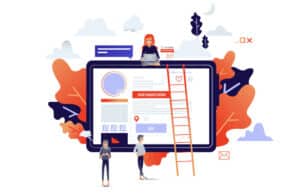 A simple rule about customers and web design is that people tend not to trust websites that seem poorly designed or outdated. If your website's design is lacking, potential customers might quickly leave your site due to a lack of trust. What a lost opportunity!
Your website is the place to put your best foot forward. With great web design, you go a long way toward showing your customers that your business is legitimate and worth taking a closer look at.
Your customers will likely feel more comfortable interacting with your business when they see a professional, interesting site. That gives you the chance to capture those leads instead of letting them slip through your fingers.
2. Stay Competitive
In business, you never want to stop and do nothing while your competition runs ahead and leaves you behind. Web design is certainly something that many of your competitors are taking seriously, even if you aren't.
Think about it this way: would you rather buy from a company with a clean, user-friendly site or one with an equally good (or even better) product that requires you to jump through hoops and dig around on a slow, disorganized site?
Most people are going to choose the first option. The path of least resistance.
That's something you need to keep in mind when dealing with web design. Great web design can ensure you not only keep pace with the rest of the competition but that you actually outshine them.
3. Improve Search Engine Results
Your website's ranking on search engine results pages has a major effect on how many potential customers get exposed to your business. The better your ranking, the more visible your business is, and the more leads will head in your direction.
Proper web design is key for boosting your website's search engine results ranking through SEO.

Why Choose Texas Web Design for Your Business Web Design and Digital Marketing Need?
When it comes to your business's digital marketing, web design, and advertising needs, there are plenty of options to choose from in San Antonio. However, if you're looking for a San Antonio internet marketing agency that specializes in providing comprehensive and effective solutions, you should consider Texas Web Design.
Texas Web Design is a digital marketing agency based in San Antonio that specializes in helping businesses of all sizes improve their online presence. They offer a wide range of services, including social media marketing, search engine optimization, web design, and web development all of which are tailored to their customers' needs. With their expertise in digital marketing, they can help you reach more customers and increase your online visibility.
One of the things that set Texas Web Design apart from other digital marketing companies in San Antonio is its commitment to providing personalized service. They take the time to understand their customers and their unique business needs, so they can create a digital marketing plan that works for them. Whether you're looking to create a new website, increase your social media following, or boost your search engine rankings, Texas Web Design has the knowledge and experience to help you achieve your goals.
Texas Web Design also offers advertising agency services in addition to its digital marketing services, which can help you reach your target audience through various platforms like Google. They will also help you with your marketing campaigns, brand awareness, and lead generation.
Another aspect that makes Texas Web Design stand out is its dedication to staying up-to-date with the latest digital marketing trends and techniques. They continuously research and implement new digital marketing strategies to ensure that their clients are always at the forefront of the latest digital marketing trends.
Overall, if you're looking for a San Antonio-based digital marketing agency to help you achieve your business goals, Texas Web Design is a good choice. They provide personalized service and comprehensive solutions and will work with you to create a digital marketing strategy to grow your business and reach more customers.
Let Our San Antonio Web Design Create a Website that Represents Your Brand
So if you run a business in the San Antonio area and need help with digital strategy, search engine optimization and web design, Texas Web Design can help.
Come on over to 9993 Frontage Rd, Suite 101 San Antonio, TX 78230, or you can contact us online and give us a call at 210-796-6341 to learn more.