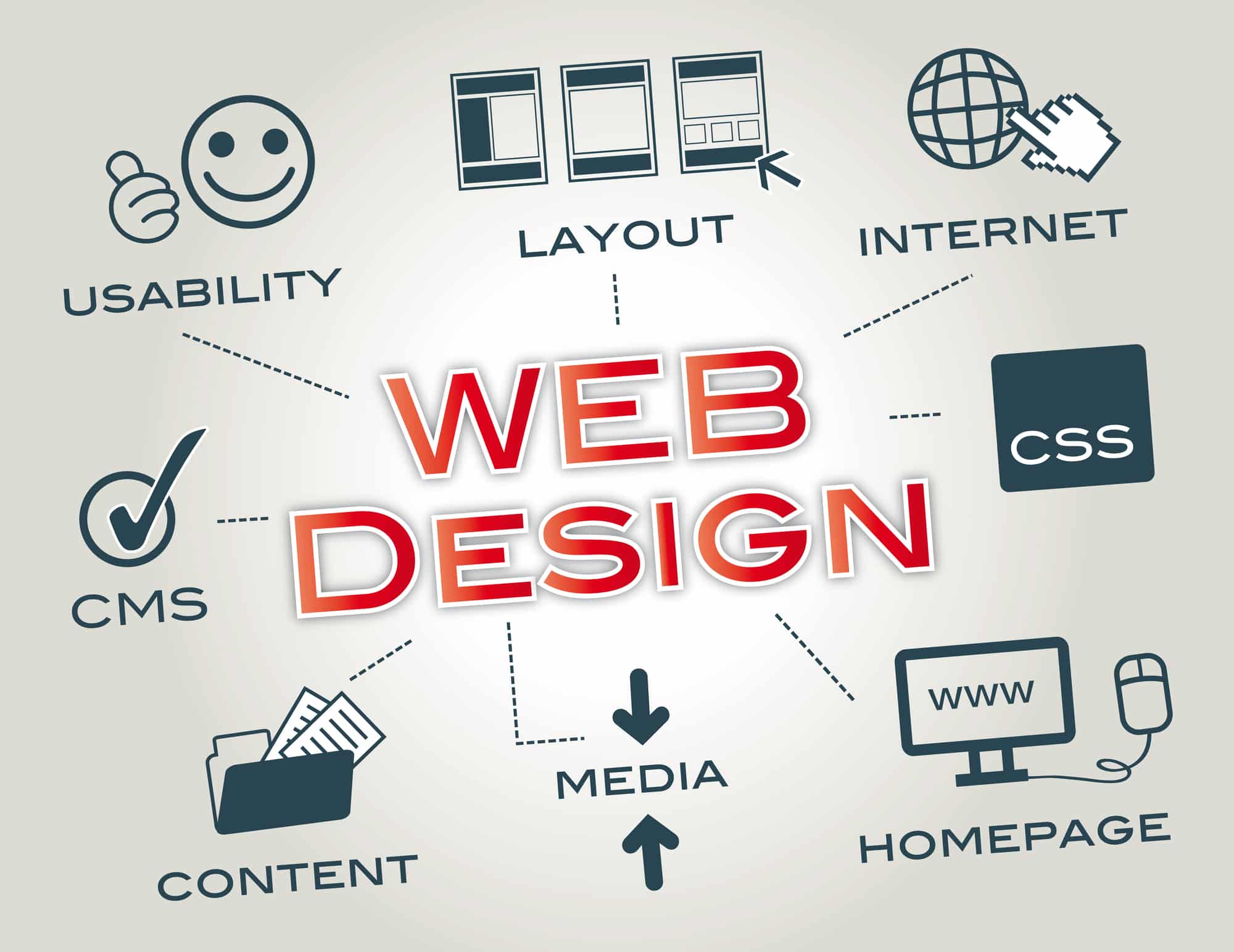 Consider the time and effort Alamo Heights business owners invest in designing the ideal storefront that will entice clients. The best way to draw clients used to be a beautiful physical space, but times have changed. We ive in a world where digital marketing is vital.
Your website is now the online persona of your business, more important than even Facebook advertising! One of the best ways to interact with modern customers is through a well-designed digital space properly optimized for search engines. But most business owners are at a loss when it comes to developing their websites.
Is Web Design Really a Big Deal?
The short answer is yes. It is super important. When done right, web design can significantly impact your company.
Good Website Design Builds Trust
People tend not to trust websites that appear poorly built or outdated. Potential clients may click away within seconds if the design is poor. They will equate your product or service with the low quality of your site.
The best way to present yourself is with a superb website. It goes a long way in convincing visitors that your company is reliable and deserving of further engagement. You'll get the opportunity to seize those leads rather than letting them escape your grasp.
Good Website Design Keeps You in the Game
You should never stop pushing forward in business because your competition certainly isn't! While you aren't taking website design seriously, many of your rivals undoubtedly are, which means you get left in the digital dust.
You may offer a superior product to your competition, but if you have your online customers jumping through hoops to order it, you are going to lose sales. A flashy, easy-to-use site will get sales more often than not.
When working on web design, you always have to keep your users in mind. By employing effective design, you can ensure that you not only keep up with the competition but also outperform them.
Good Website Design Gets You to the Front Page
The number of potential clients exposed to your business depends significantly on how high up your site ranks on Google's front page (or the front pages of any other search engine.) The higher your position, the more leads will come your way, and the more noticeable your company will be.
While Google advertising can undoubtedly help you move to the top, there is another way to reach your front page goals: SEO.
Search engine optimization unlocks website traffic. At Texas Web Design, we have SEO experts that will help you get eyes on your site and thus build your customer base.
But That's Not All…
While designing your perfect website is our number one goal, we also offer a wide range of online options to help you grow your digital presence.
We can provide:
Website development
Google advertising
Facebook advertising
Instagram ads
Photography
We'll Design a Website That Reflects Your Brand
Texas Web Design can assist your Alamo Heights business build a strong digital presence! Stop by our office, use our contact page, or give us a call at  210-796-634. We would love to talk about your digital marketing needs.